Annual Meeting - February 1, 2017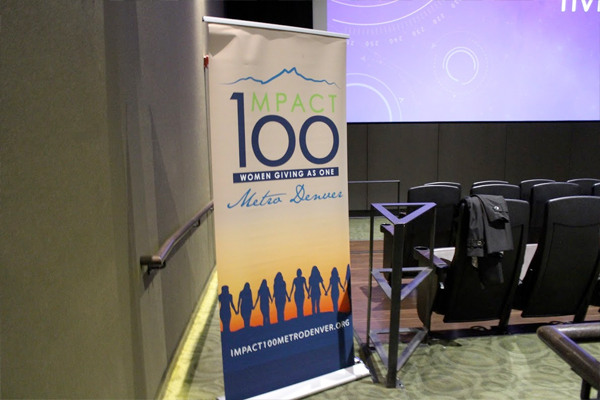 Impact100 Metro Denver members gathered at The Sie Center on Feb 1st to learn of the latest developments and to enjoy one another's company.
Latest developments:  $130,000 in our 2017 Grant Fund to be awarded on June 14 at the Wellshire!
Matching Grants for Membership Scholarships!  The Morgridge Family Foundation, and specifically Carrie Morgridge, has made these available to every Impact 100 chapter.  Our chapter has two to award.
Wendy Steele, founder of Impact 100, shared history and a reemphasis of our mission to expand the community of knowledgeable philanthropic women by giving as one to local nonprofits who can deliver transformative change.
Sarah Harrison and Christiano Sosa presented information about philanthropy in Colorado and the role of The Denver Foundation.  They praised the efforts of our chapter and reaffirmed their ongoing support.
Committee updates: 
• Joan Brennan announced that the RFP has been distributed widely, a webinar was held to answer questions, and we are awaiting the proposals which are due on February 28th.
• Michelle Myers spoke for the membership committee and announced that we have 124 members!  The membership committee is growing and welcomes more members who would like to join them.
• Liz Barclays spoke about the Education event on April 5th.  Community leaders will address the critical needs in our community in the areas of mental health, prisoner reintegration, early childhood development and training and education.  
We hope to see all of you on April 5th at the First Plymouth Congregational Church - watch for your evite coming in early March!